Date/Time
Date(s) - 12/21/2019 - 11:00 am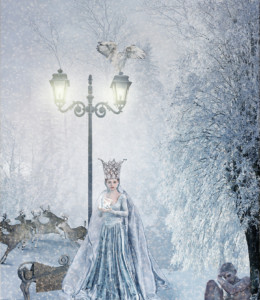 Fill out your entry for this FREE raffle at the circulation desk in the library. There will be two winners chosen at a drawing on Saturday, Dec. 21.
Based on Hans Christian Andersen's classic fairy tale, The Snow Queen transports audiences on a journey through the four seasons! When Gerda's best friend is captured by the Snow Queen, it is up to her to rescue him from the icy palace. The Snow Queen celebrates the adventure of growing up and the magical power of friendship.
Each winner will receive a set of 5 tickets to see one of two showings. The first is at 4PM on Saturday, January 4, and the second is at 12PM on Sunday, January 5, 2020.  Good Luck!