An independent library nestled in the Borough of Narberth, we are supported by the Borough, your donations, community organizations, and local businesses. We are here to provide our community with pleasure reading, audiobooks, videos, reference materials, new computers, a color printer, and a wide range of information services. Other services include; passes to local museums, cultural organizations, children's programs and speaker and author presentations. We provide our citizens with a website with links to numerous educational, governmental and entertainment services.
Founded in 1921 and renovated in 2006, some of our original books are still included in our more than 29,400 items! While we originally saw ourselves as as resource for children, our current offerings are wide and span all age groups.
Come check us out!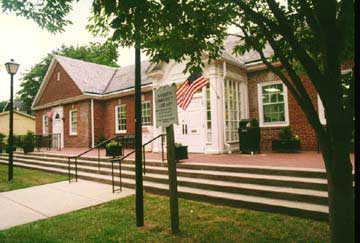 ---
LIBRARY SERVICES
Library Catalog
Easy access anytime of day or night! Log onto the Library's website any time to search for your favorite books, videos, audiobooks, and periodicals.
Collections
Check out our huge collection of bestsellers, fiction, mysteries, science fiction, biographies, nonfiction titles, paperbacks, periodicals, audiobooks (both cassette and CD format), videos (Blu-ray & DVDs), museum passes, energy usage meters, graphic novels and manga for adults, teens & kids.
Library Exchange
Don't see what you want here at Narberth? Order online or through one of our librarians and we'll have the item sent to us for easy pick-up!
Loan Periods
All print and audio books have a three week loan period. Magazines and videos (Blu-ray & DVDs) have a one week loan period.
Fines
Adult items – $.25 per day to a maximum of $10.00; juvenile items – $.15 per day to a maximum of $5.00; videos – $1.00 a day to a maximum of $10.00.
Outstanding Staff
Not sure what you're looking for? Our highly trained librarians and staff have a wide range of backgrounds. Ask them for suggestions or ideas on what to read or watch!
24/7 LIBRARY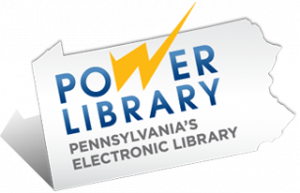 The POWER Library Program (Pennsylvania Online World of Resources) is available online either from within the Library or from your home computer. This resource provides online reference materials, periodicals and a photo library.
In addition to POWER Library, we offer online classes through Universal Class and Mango languages as well as, World Book Online and downloadable audio and eBooks through OverDrive.
---
LIBRARY STAFF
Brad Ver Ploeg (Director)
Betty Kennedy (Head Circulation Assistant)
Mackenzie Cooke (Children's Services and Circulation)
Trinia King-Jones (Youth Services and Circulation)
Susan Stoutzenberger (Circulation Assistant)
Loretta Deierlein (Circulation Assistant)
Julie Schoenhard (Children's Services and Circulation)
LIBRARY BOARD OF TRUSTEES
Linda Waddell (President)
David Berdow (Vice President)
Andrew Haakenson (Treasurer)
Ellen Trachtenberg (Secretary)
Barbara Chotiner
Dana Careless
Nancy Lotz
Dianne Moore
William Severson
Marla Sussman
Harold Shalon (Board Member Emeritus)
Kenneth LeDonne (Board Member Emeritus)