Date/Time
Date(s) - 08/05/2020 - 3:00 pm - 4:00 pm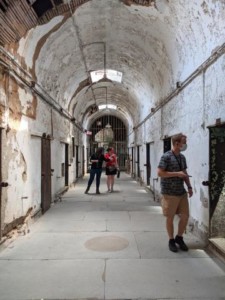 Eastern State's history matters today more than ever.  This in-depth 60 minute virtual group tour explores the history of Eastern State and the experiences of men, women and children who lived and worked behind its walls.  This program sets the stage for conversation about criminal justice reform today.
How does the virtual tour work?  An expert educator will host the zoom session from their computer with a slideshow that incorporates photos, videos, and audio clips of Eastern State Penitentiary.
This program is suitable for young adults and adults.
Click here to register!