HOMEWORK HELP RESOURCES
---

On Ask Here PA, you can chat online with a real librarian for help on any topic 24 hours a day, 7 days a week!
---

Here, you can find links to Web sites in many subject areas to help with your homework!
---

The Internet Public Library is a public library for the World Wide Web, developed and maintained by future librarians. You can find homework help with research, writing, practicing skills in various subject areas.
---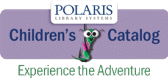 Find the books you need by using our library catalog designed for children!
---

Access our collection of online homework help databases (Pennsylvania Online World of Resources Library Program) from your home computer!
---

Find homework help and reference sources in language arts, science, math, social studies, etc.!
---
Searchsaurus
Suggested for children, this resource includes an encyclopedia, an encyclopedia of animals, magazine searches for primary and middle school grade levels, a dictionary, photos, maps and flags. A good homework resource. (library card required for home access)
---